6 Questions You Should Be Asking Your BRAND Photographer
Brand Photography Isn't Just About Taking Great Pictures.
It's about creating a visual expression of your brand story through imagery that tells a narrative and inspires action aka your visual assets. It's also one of the most important pieces of the marketing puzzle because it's often one of the first things people see when they visit your website or social media page. As such, it can be an incredibly powerful tool for engaging new customers and reinforcing your brand message. However, choosing the right photographer for your project isn't easy! With so many photographers out there, how do you know which one is right for you?
What Does Your Brand Portfolio Include?
As a speaker, leader, or entrepreneur, when reviewing brand portfolios, one of the first things you should look for is what types of projects the photographer has done. It's not as easy as it may seem. You want to see a variety of different images that showcase their style and expertise in various genres. For example, if they only show weddings in their portfolio, even if they do a great job—but that's all they do—that doesn't mean that they are right for your needs (or budget).
Next, consider who their clients are and how many famous people have hired them before yours. If you're looking for a celebrity-level photographer and find out that most photographers with more experience than yours have worked with celebrities in recent years? That tells you something about what kind of work this particular photographer has been doing recently!
How Do You See The BIG Picture For My Project?
How does the shoot fit into the overall marketing plan?
How does it fit into the brand story?
How does it fit into the overall brand?
What is your vision for me as an individual and a company, based on what you know of me so far, that leads you to believe that this particular photographer is right for my project?
How Would You Describe Your Brand Aesthetic?
When you ask your photographer this question, they should be able to tell you what their signature style is. The answer should be simple and straightforward. It should also paint a clear picture of the types of images that the photographer creates so that you can get an idea of how their work will look compared to other photographers in your area.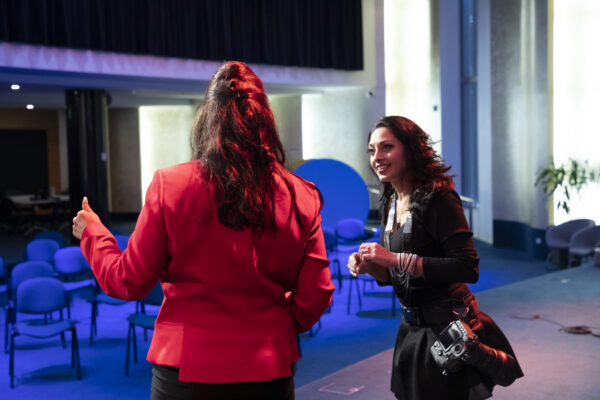 What Products or Services Do You Offer to Support Marketing?
There are several products and services that photographers offer to market your brand. These may include:
Blog posts. Your photographer can write blog posts about their experience working with you, or about a specific aspect of your business (like how the holidays are an ideal time for bridal parties).
Social media posts. Your photographer will post content from the shoot on their social media channels, and they'll tag you so your followers see it too.
What Are You Passionate About When it Comes to Photography and Why/How Does That Relate to My Project?
An excellent photographer is passionate about photography and/ or video and wants to use their craft to help you reach your goals. There are many photographers who might do an excellent job, but the best ones will have a clear vision of how they can help you achieve your goals through their photography. Asking this question will reveal whether or not they understand your needs as well as what kind of experience you want with them.
Brand Photography is a Visual Expression of Your Brand Story.
As a highly sought-after brand photographer and video strategist, I'm here to tell you that your brand photography is so much more than just a photo or a logo. Think of it as an extension of your brand story; it's an opportunity to visually express what makes you different from the competition and why people should care about what you do.
Conclusion
The bottom line is that there's no one right answer to these questions. The important thing is that you ask them and make sure your professional photographer has the skills and experience you need. If the answer is "yes," then it's time to get down to business!
Did you find these tips helpful? Let's connect, book a time HERE to discuss your personal brand, and let's ignite your brand magic!